ABOUT US
Leisure Frontier is committed to provide all our clients with reliable and safe journey with a smile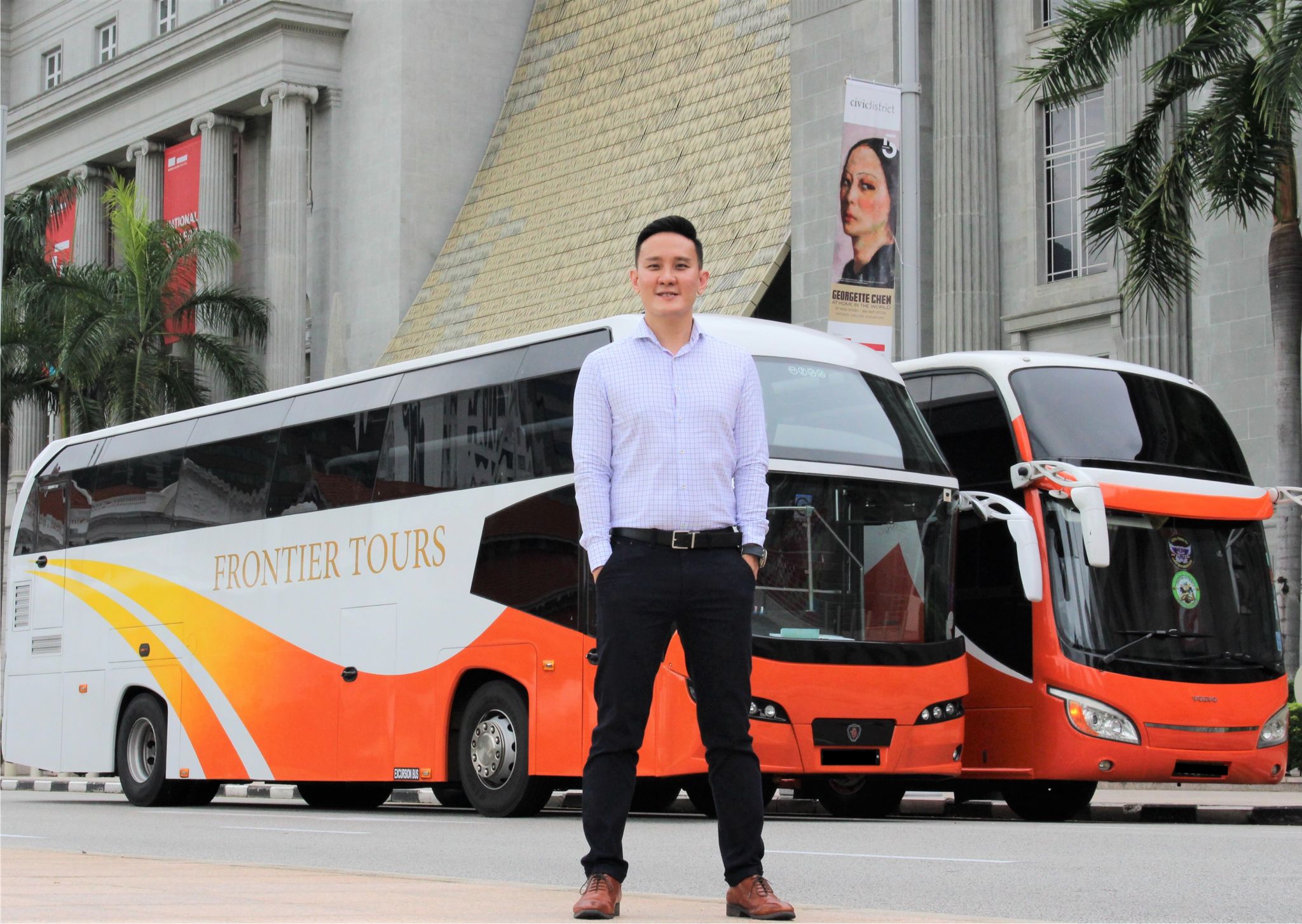 Leisure Frontier is a dynamic transportation company with professionally trained drivers. We have one of the youngest fleet of more than 100 coaches in the industry. With a fleet of more than fifty 13 seater to 49 seater coaches, we provide coach transportation for charters, airport transfers, tours and shuttle bus services.
The founders of Leisure Frontier has been in the transportation and travel industries since 2007 and they understand the expectations of all clients. With tip top service coupled with competitive pricing, we are the preferred transportation partner of many clients.
Sustainability Plans
Leisure Frontier aims to achieve it's GO GREEN plan inline with Singapore government.
Using the Early Turn Over scheme that was part of our government's initiative to encourage operators to upgrade to the latest global environmental emissions standards.
Leisure Frontier today's fleet are 50 percent Euro 6 and 30 percent Euro 5 and left with 20 percent Euro 4 which are in due to phase off in the next 1 year .
Leisure Frontier is also working closely with EV partners from worldwide and explore the opportunity to set for the launch of EV buses.
Digitalised & Safety
Leisure Frontier is a new generation digitalised private bus company using the latest technologies in the market to run our operations.
Book your journey with us to have a peace of mind without any hassles.
Our fleet are equipped with features such as driver telematics, gps tracking, 3 points safety seatbelts, CCTV recording system and speed limiter control to ensure that safety requirements are met at all times.
Drivers are also trained to use our technology to ensure punctuality and taking the correct route to your destination seamlessly.
We are also launching our Frontier Connect App which will enable our clients
to track their booking information such as estimated time of arrival and
vehicle/driver details.